Other Conflicts - Silver Star - Somalia
The Silver Star Medal is the United States' third-highest award exclusively for combat valor and ranks fifth in the precedence of military awards behind the Medal of Honor, the Crosses (Distinguished Service Cross/Navy Cross/Air Force Cross), the Defense Distinguished Service Medal (awarded by DOD), and the Distinguished Service Medals of the various branches of service. It is the highest award for combat valor that is not unique to any specific branch; it has been bestowed by the Army, Navy, Marine Corps, Air Force, Coast Guard, and Merchant Marines. It may be given by any one of the individual services to not only their own members, but to members of other branches of service, foreign allies, and even to civilians for "gallantry in action" in support of combat missions of the United States military.
Operation Restore Hope - 1993
In December 1992, under Operation Restore Hope, U.S. Forces were deployed to Somalia to secure an airfield and key installations, provide security for the safe passage of relief supplies, and to offer humanitarian assistance. Security was quickly established at all food distribution sites and connecting routes to ensure rapid distribution of food and humanitarian supplies throughout the country. Operation Restore Hope relief workers faced a rapidly unfolding situation.
On September 25 a U.S. Black Hawk helicopter was shot down in Somalia, killing all on board except for the pilot and co-pilot. For his heroic actions, the pilot was subsequently awarded the Silver Star. The following week, on October 3, 1993, American soldiers fought their bloodiest battle in decades when U.S. Army Rangers, Special Forces (Delta), and Navy SEALs launched a mission to capture key leaders of an armed insurgent force. During the mission, two Black Hawk helicopters crashed, and 18 USASOC soldiers were killed before it was all over. That 2-day action resulted in awards of 2 Medals of Honor (both posthumously), 1 Air Force Cross, and at least three dozen Silver Stars including awards to 2 Air Force personnel, 5 Navy Seals, and two dozen or more Army soldiers, pilots, Rangers, and Delta Force members. That action was later portrayed in the movie Black Hawk Down.
* Indicates Killed in Action (KIA), Missing in Action (MIA), Prisoner of War (POW), or Died Non-Battle (DNB)
Our Sponsors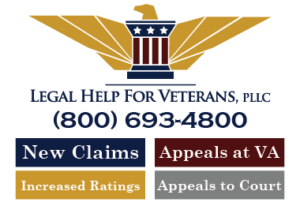 ---
Silver Star Index