Other Conflicts - Silver Star - Panama
The Silver Star Medal is the United States' third-highest award exclusively for combat valor and ranks fifth in the precedence of military awards behind the Medal of Honor, the Crosses (Distinguished Service Cross/Navy Cross/Air Force Cross), the Defense Distinguished Service Medal (awarded by DOD), and the Distinguished Service Medals of the various branches of service. It is the highest award for combat valor that is not unique to any specific branch; it has been bestowed by the Army, Navy, Marine Corps, Air Force, Coast Guard, and Merchant Marines. It may be given by any one of the individual services to not only their own members, but to members of other branches of service, foreign allies, and even to civilians for "gallantry in action" in support of combat missions of the United States military.
Operation Just Cause - 1989
Shortly after taking office in 1988, President George H. W. Bush announced that the United States would no longer continue its support of Panamanian dictator Manuel Noriega, a known drug trafficker. In response to economic sanctions, Noriega declared that a state of war existed between Panama and the United States. On the night of December 19, 1988, Navy SEALS, Army Rangers, and other combat elements launched airborne and seaborne invasions to capture and depose Manuel Noriega code named Operation Just Cause. In a prepared speech to the nation the following day, President Bush outlined the reasons for the military action:
To safeguard American citizens living in Panama

To defend democracy and human rights in Panama

To combat drug trafficking in Panama

To protect the integrity of the Torrijos-Carter Treaties that established the neutrality of the Panama Canal Zone.
The largest military action since the Vietnam War, more than 50,000 troops supported by more than 300 aircraft participated in the action that successfully captured Noriega and accomplished the remainder of its objectives in a two-week period. Sporadic but bitter fighting resulted in 23 Americans Killed in Action and 325 wounded. Two Navy SEALS earned the Navy Cross in that action and THIRTEEN members of the multi-branch force were awarded Silver Stars.
* Indicates Killed in Action (KIA), Missing in Action (MIA), Prisoner of War (POW), or Died Non-Battle (DNB)
Our Sponsors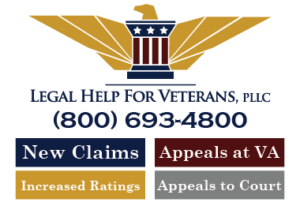 ---
Silver Star Index