World War II - Silver Star
The Silver Star Medal is the United States' third-highest award exclusively for combat valor and ranks fifth in the precedence of military awards behind the Medal of Honor, the Crosses (Distinguished Service Cross/Navy Cross/Air Force Cross), the Defense Distinguished Service Medal (awarded by DOD), and the Distinguished Service Medals of the various branches of service. It is the highest award for combat valor that is not unique to any specific branch; it has been bestowed by the Army, Navy, Marine Corps, Air Force, Coast Guard, and Merchant Marines. It may be given by any one of the individual services to not only their own members, but to members of other branches of service, foreign allies, and even to civilians for "gallantry in action" in support of combat missions of the United States military.
At the beginning of World War II the newly-established (1932) Silver Star Medal was still exclusively a U.S. Army (War Department) award. For this reason, most of the earliest WWII awards to members of all branches of service were presented by the Army. For their heroism on December 7, 1941, at Pearl Harbor, 49 members of the Army and Army Air Force received the first Silver Stars of the war.
When General Douglas MacArthur presented Silver Stars to Marine Private Alexander Katchuck and Private First Class Charles Greer for their actions in the Philippine Islands on December 29, 1941, the two men became the first Marines of World War II to receive the Silver Star. Army awards of the Silver Star were awarded to additional Marines and U.S. Naval personnel early in 1942, the majority for gallantry in the Philippine Islands prior to the fall of Corregidor. The fact that the Silver Star was solely an Army award explains why, though members of the Navy earned 15 Medals of Honor at Pearl Harbor, none were awarded the Silver Star. (Rather, most USN/USMC Pearl Harbor heroes received the Navy-Marine Corps Medal.
On August 7, 1942, nearly a year after World War II began, by Act of Congress in Public Law 702, (77th Congress) award of the Silver Star was expanded to the Navy Department. The act providing for retroactive awards by the Navy to sailors and Marines for actions on or after December 7, 1941. Ultimately, three members of the Navy and one Marine were presented the Navy Silver Star for their actions at Pearl Harbor.
Due to the sheer number of WWII awards of the Silver Star (nearly 100,000 Army awards alone) we ask for your patience as we build this area of the database. Below are some of the pages currently available on the WWII awards.
Military Units "History of Valor"
We have compiled all or a majority of the Silver Star citations for the following units, and have posted their citations together as a "unit history of valor".
Silver Star Recipients by Branch of Service
Our Sponsors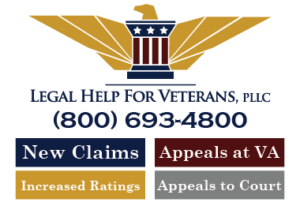 ---
Silver Star Index