Other Conflicts - Silver Star - USS Liberty Incident
The Silver Star Medal is the United States' third-highest award exclusively for combat valor and ranks fifth in the precedence of military awards behind the Medal of Honor, the Crosses (Distinguished Service Cross/Navy Cross/Air Force Cross), the Defense Distinguished Service Medal (awarded by DOD), and the Distinguished Service Medals of the various branches of service. It is the highest award for combat valor that is not unique to any specific branch; it has been bestowed by the Army, Navy, Marine Corps, Air Force, Coast Guard, and Merchant Marines. It may be given by any one of the individual services to not only their own members, but to members of other branches of service, foreign allies, and even to civilians for "gallantry in action" in support of combat missions of the United States military.
USS Liberty Attacked by Israeli Forces
On June 8, 1967, during the Israeli conflict with the Arab states of Egypt, Jordan, and Syria (the Six-Day War), the U.S.S. Liberty (AGTR-4) was at sea in the International Waters of the Mediterranean Sea when it was attacked by Israeli fighter planes and torpedo boats. Subsequently, both the Israeli and American governments conducted multiple inquiries into the incident and issued reports concluding that the attack was a tragic mistake, caused by confusion about the identity of the Liberty, an American intelligence-gathering ship under the command of Captain William McGonagle.
The second-deadliest attack on an American ship since World War II, during the brief but bitter attack on the Liberty, 34 American sailors and Marines were killed and at least 173 were wounded.
In a quiet ceremony, held without fanfare due to the fact that Israel and the United States were allies, Captain McGonagle was awarded the Medal of Honor for his valiant leadership throughout the attack. Two valiant members of his crew were awarded the Navy Cross--posthumously. According to Captain McGonagle's own records, a total of 11 members of the crew were awarded the Silver Star (3 posthumously), in addition to 20 Bronze Stars, 9 Navy Commendations, and 204 Purple Hearts.
Our Sponsors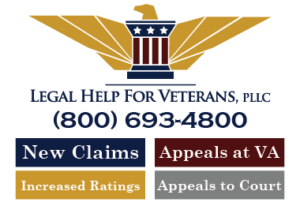 ---
Silver Star Index