Other Conflicts - Silver Star - USS Pueblo Incident
The Silver Star Medal is the United States' third-highest award exclusively for combat valor and ranks fifth in the precedence of military awards behind the Medal of Honor, the Crosses (Distinguished Service Cross/Navy Cross/Air Force Cross), the Defense Distinguished Service Medal (awarded by DOD), and the Distinguished Service Medals of the various branches of service. It is the highest award for combat valor that is not unique to any specific branch; it has been bestowed by the Army, Navy, Marine Corps, Air Force, Coast Guard, and Merchant Marines. It may be given by any one of the individual services to not only their own members, but to members of other branches of service, foreign allies, and even to civilians for "gallantry in action" in support of combat missions of the United States military.
USS Pueblo Attacked by North Korea
On January 23, 1968, the U.S.S. PUEBLO (AGER-2), an American intelligence-gathering ship, was attacked in International Waters by North Korean naval vessels and MiG jets. It was the first U.S. Navy ship thus boarded and seized on the high seas in more than 150 years. During the attack, one American was killed and several were wounded. The eighty-two surviving crew members were captured along with their ship and were taken into port at Wonsan, North Korea. Subsequently, the crew was moved twice to POW camps, with some of the crew later reporting that they had been starved and regularly tortured while in North Korean custody.
Exactly 11 months after the Pueblo was captured, on December 23, 1968, the crew was taken by buses to the DMZ border with South Korea and ordered to walk south across the "Bridge of No Return". Commander Pete Bucher, Captain of the Pueblo, led the long line of crewmen, followed at the end by the Executive Officer, Lieutenant Ed Murphy, the last man across the bridge. The U.S.S. Pueblo remains a commissioned ship in the U.S. Navy, despite the fact that it continues to be held by the North Koreans in violation of International Law.
For their actions during the assault on the Pueblo, as well as for their gallant devotion in the subsequent 11 months of captivity, one member of the crew was awarded the Navy Cross and two members of the crew were awarded the Silver Star. SIX crewmen received Bronze Stars for Valor and ALL members of the crew received the Navy Commendation Medal for Valor and Prisoner of War Medal. TEN men who were wounded in the attack were awarded Purple Hearts, as well as were those members of the crew wounded during their subsequent captivity.
Our Sponsors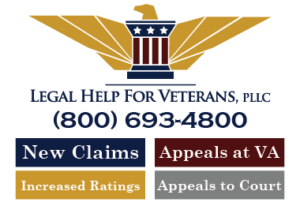 ---
Silver Star Index